WZU's two colleges awarded grants from MOE to promote EMI!
發布日期 2022-08-25 15:04:00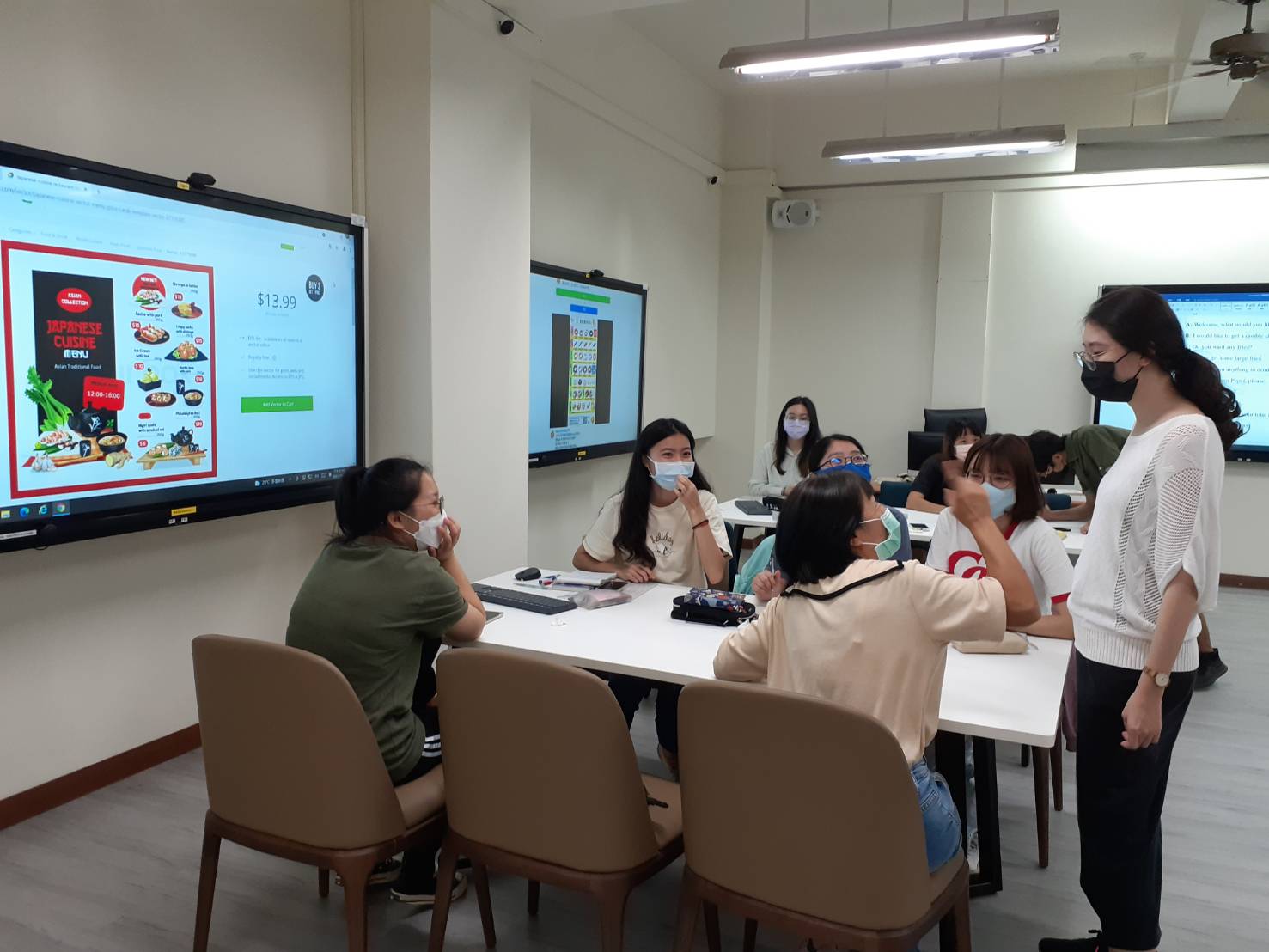 The College of International Culture, Education, and Foreign Affairs (ICEFA) and the College of New Media and Management (NMM) at Wenzao Ursuline University of Languages have been recognized as two of the key cultivation colleges of the BEST Program and awarded a total of NT$12 million of dollars in grants. The primary objective for the BEST program is to use English as a medium of instruction (EMI) in academic settings. Therefore, the University will no longer limit its focus to only developing students' basic English skills. Instead, the University will integrate English into various professional courses, such as business management, new media marketing, culture and communication, international affairs, teacher training and accreditation, etc. The University takes this opportunity to open the fields of international marketing, political economics and trade to advance its English education.  

Wenzao Ursuline University of Languages has been promoting EMI courses before this program took place. To enhance the faculty's EMI skills, the Cambridge EMI online workshop and the British Council's EMI faculty training workshops were introduced in 2020. Sixty-nine faculty members participated in these programs and received EMI certifications. Meanwhile, to enhance EMI course quality, ICEFA and NMM are conducting course observations. The TAs will be filming and recording the faculty member's amount of usage of English and Mandarin, classroom interactions, and provide peer feedback to instructors. 

Wenzao not only provides various EMI courses, but also offers English language support by its Center for English Language Teaching (CELT) and Language Diagnostic and Consulting Center. The CELT provides 24 credits of English language courses, including English for General Purposes (EGP), English for Specific Purposes (ESP) and English for Academic Purposes (EAP). Moreover, in 2022-2023, the EGP language curriculum will be completely aligned with the Common European Framework of Reference (CEFR) for English. In addition, the College of ICEFA will also subsidize students to take other internationally recognized English proficiency tests (e.g. IELTS and TOEFL). Students who have reached CEFR level B2 or above are eligible to take EMI courses which can be waived for 24 credits of English language courses. Since most proficiency tests are limited to listening and reading, which may not truly represent students' English level, Wenzao took the initiative to implement the 4-skill CSEPT in May, 2022.  

The College of ICEFA offers financial incentives to encourages students to challenge their levels of English proficiency. A maximum of NT$5000 will be given to students who can provide their 4-skill English proficiency score that reaches the CEFR B2 by the end of their1st year. Furthermore, students will receive a NT$10,000 scholarship if 75% of their 128 credits are taken in EMI courses. In addition to the proficiency test, the College of ICEFA also subsidizes the examination fees up to NT $10,000 per person to help students complete international, professional certificates. By doing so, it prepares them for international careers. Additionally, departments will also accept waiver credits for students taking courses in open-accessed courses such as Coursera, as an approach for them to develop their self-study skills.

Grounded in the University's efforts to promote foreign language education over the past 56 years, the College of ICEFA is building a resource platform for recruiting global talents to showcase their skills in English. With an expertise in foreign affairs, the College of ICEFA is capable of offering training services for EMI teachers and international negotiators and is committed to promoting and coordinating the bilingual language policy for raising the international visibility of Taiwan.